Event sponsorship suffered in 2020 due to the impact of Covid
From March onwards there was a decline in event sponsorship with a concomitant increase of sponsors selecting to sponsor a team.



Few Sponsors Trust Measurement - September 2018
According to WARC, only 19% of brands, rightsholders and agencies are confident that they can measure the business value of sponsorship!


Betting On Gambling Sponsorship - March 2016
This week two sponsorships stood out among the many that Find!Sponsorship tracks every day. Ladbrokes confirmed they would no longer be title sponsor of the World Hurdle at the Cheltenham Festival UK as it is not currently an authorised betting partner of the British Horseracing Authority. Conversely they have just become title sponsor of the 2016 editions of snooker's World Grand Prix and Players Championships. When looking at the Find!Sponsorship database of 24,000 reported deals we can see a pattern.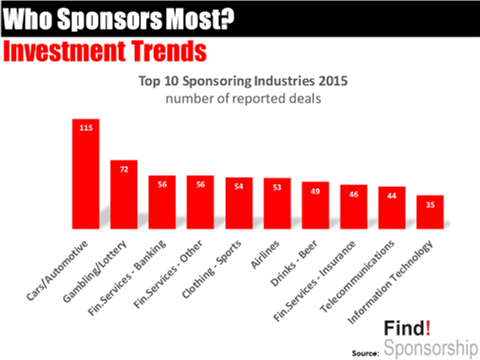 Shedding Light on Energy Sponsorship: A neat activation from Belgium November 2014
Sponsorship by energy companies always has to work harder to stand out. Gas and electricity is an undifferentiated, low involvement commodity that is thought to be sold at extortionate prices by faceless (probably foreign owned) corporations. Fighting that perception is hard, but possible and a recent example deserves credit for trying.
EDF Luminus, the second largest supplier in the Belgian energy market, became the 12th sponsor of the Belgian FA and the national team the Red Devils. This takes them through qualifying for EURO 2016, and EDF Luminus compares its challenger position in the market to the Red Devils who were strong underdogs at the World Cup.
One activation is a nice mixture of digital with a community twist through "Devil of the Match Energized by Luminus." During the friendly match Belgium - Iceland on November 12th. all spectators were able to vote for the player who has given the most energy for his team. That player then selects an amateur team to receive free electricity provided by EDF Luminus for a whole year.

Toyota Scores Many Activation Points at the Levi's Stadium May 2014
A sponsorship which uses every dollar to great effect is Toyota at the NFL's San Francisco 49ers new Levi's Stadium. Toyota took title sponsorship of one of the gates, which give it its own proprietary platform at the stadium, and then worked in signage and vehicle display. One fan benefit and unusual exposure source is the Toyota' Red Zone' flashing across screens when the team's offense gets beyond the 20-yard line. Going deeper than just clever exposure, and as the venue is set in near Silicon Valley and as makers of the Prius, Toyota can leverage on the stadium's impressive green efforts to reduce the consumption (and massive costs) of energy and water at the venue.

NASCAR: Always Quick to Find New Sponsor Categories May 2014
NASCAR has to be admired for the speed with which it unearths new types of sponsor. A similar venture to Bitcoin, crypto-currency Dogecoin will be seen on Josh Wise's car during the NASCAR Sprint Cup race at Talladega this month. Crowd funding brought in 67.8 m. doge/$55,00, and true to the spirit of the movement, the design of the Doge meme on the car is crowd sourced
Clever Sponsorship Aimed at Older Tech Users
With mobile phone take up at saturation and a wealthy older demographic that are harder to reach it made sense for Carphone Warehouse to be the headline sponsor of Digital Unite's Spring Online which introduces older people to the world of technology at a local level by encouraging and supporting outlets such as libraries, community centres, schools and sheltered housing schemes to open their doors and hold taster sessions. Carphone Warehouse use launch event-led, in-store promotions, nicely integrated with a CSR campaign to alleviate digital exclusion among older people through free, local community training and education.

Hot New Sponsor Categories March 2014
While the e-cigarettes category is appearing in sports sponsorship a couple of USA based arts sponsorships give food for thought to see what may happen elsewhere Across the pond we're seeing big activity in the e-cigarettes category - to date predominately in sports sponsorship but a couple of USA based arts sponsorships give food for thought to see what may happen elsewhere. At the moment it's all about acceptance and awareness and the tactic in the U.S. at least is to be present at music festivals. R.J. Reynolds Vuse brand sponsored the South by Southwest (SXSW) event and blu eCigs had a Vapor Lounge at the Sasquatch! Music Festival.

Some interesting new sponsor categories emerged this week as Brazilian mixed martial arts fighter Jessica Andrade signed with smart phone service Easy Taxi, a truly burgeoning industry and one to watch. Another category which will be very much bigger is wearable tech which is literally integrating itself into the sports world. An example this week came from Manchester City who agreed a three-year partnership with iON Cameras who will use them to create behind-the-scenes matchday and training footage. Contagious Magazine pointed to the Australian subscription television service Foxtel launching the Alert Shirt, a wearable device that lets users 'feel' the emotions of the players, in real time. By pulling the shirt on, and connecting it up to a dedicated smartphone app, the wearer can receive haptic sensations that mimic feelings of pressure, impact, adrenaline and exhaustion. It can be worn either when watching the game at home or in the stadium (provided there is an internet connection available).

A category for sponsorship seekers to look out for is the new generation of cameras from companies like GoPro and rival Contour. GoPro for example uses sports sponsorship to build awareness and branding. With the growth in technology incubators, cheaper design software and 3D printing there should be an increasing flow of hardware devices coming to market in the next few years all of whom will need to build their brands quickly.

Electric cars are entering into sponsorship and March saw The Royal Hong Kong Yacht Club announcing electric car manufacturer Tesla Motors as their new Presenting Sponsor for the Pedro Blanco Race. "Our partnership with Tesla is ideal as their company's ethos is consistent with the 'green' philosophy of sailing. Sailing is probably the most sustainable and renewable way to travel, and I can think of no other brand at the moment that is at the forefront of green technology packaged into a performance vehicle" said Torrey Dorsey, the Royal Hong Kong Yacht Club's Corporate & International Partnerships Manager

Airports need sponsorship, one reason being to keep good relations with their communities, and the region a deals that caught the eye was Manchester Airport Group's announcement of their plans to invest a further £340,000 into the arts in 2014 - on the back of a £9 million pound commitment to the arts over the last 25 years. Head of Public Affairs for Manchester Airports Group Sarah Brooks said 'Our approach has been to support a range of schemes - from high profile organisations to smaller community initiatives - and to promote art forms to those who would not normally have access to them'.

It was good to see the smart and evocative Martini stripes on the 2014 Williams Formula One cars and we expect to see some clever activation around such a clearly positioned and established brand. The deal was rumoured to be worth US$15 million annually over a five-year term.
Sponsor a Birth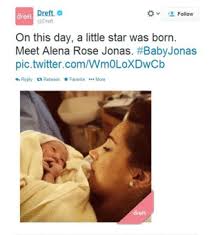 Two deals this week point to bigger trends both in using social media and the rise of sponsorship of women's sport. P&G having mastered Olympic sponsorship with the award winning Thank You Mom, made a deal with a much smaller rights holder than the IOC. Their Dreft brand and new parents (slightly famous) Kevin and Danielle Jonas
a
nnounced the birth of their baby girl through Dreft via Twitter, Instagram and Facebook. 48,000 retweets later brand managers everywhere must be thinking of other ways that they can connect directly to consumers so very effectively.
The Rise of Women's Sport
The U.S. Army has long used NASCAR to recruit but the technique has now been refined as yet another women's sport finds sponsorship. The Army National Guard and the U.S. National Women's Soccer League have got together with activation through in-stadium signage, training tips from the national guard, a player of the month award and the opportunity to take part in the first kick, coin toss and half-time presentation at a game.
The Power of Soccer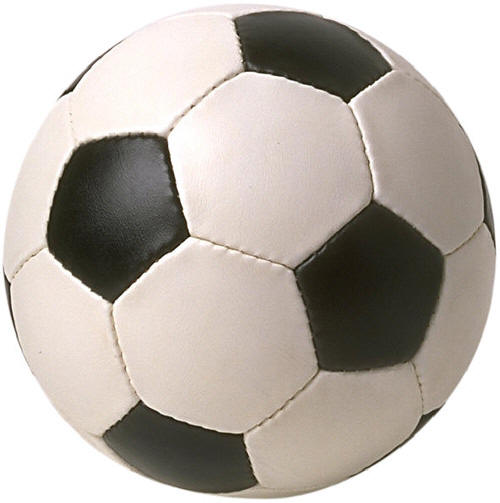 "Immortal Fans", is an organ donor advertising campaign associated with the Brazilian soccer club Sport Club Recife. The idea is that a fan's organs could live on in the body of another fan has been so powerful that there is apparently now no waiting list for corneal transplants in Brazil.

Middle Eastern Airlines Take Off
Etihad Airways is the national airline of the United Arab Emirates and is based in the UAE's capital, Abu Dhabi. Etihad Airways signed a major new sponsorship deal with the Ferrari F1 team, the current Formula One world championship holders. While Gulf Air and Qatar Airways are signing more and more sponsorships, Emirates stands out above all the others in using sponsorship. Emirates first became involved in sponsorship in 1987, only two years after the airline began operating. HH Sheikh Ahmed bin Saeed Al Maktoum, Chairman of Emirates, sees sponsorship as vital in the airline's marketing strategy: "We believe sponsorship is one of the best ways to integrate with our passengers. It allows us to share and support their interests and to build a personal relationship with them." The airline industry in general has chosen very much the most heavily sponsored sports worldwide such as soccer, but with a noticeable tilt to reaching the upscale demographics of rugby and golf.
Cruise Lines Use Sponsorship To Reach Younger Customers
The average age of a cruiser is 49 years old and the companies are targeting younger first time customers, who like airline passengers, rely less on travel agents and more online to sell tickets. One of them, MSC Cruises is a trackside sponsor at four rounds of F1 this year and also sponsor Bayern Munich and Alinghi, the holders of the America's Cup. In the arts, an interesting exploitation is Cunard's title sponsorship of the BAFTA/LA Cunard Britannia Awards. This plays into the history of hosting famed entertainers, royalty, and society luminaries aboard its fleet of liners. With around 12 ships launching each year we expect see more sponsorship from cruise lines.